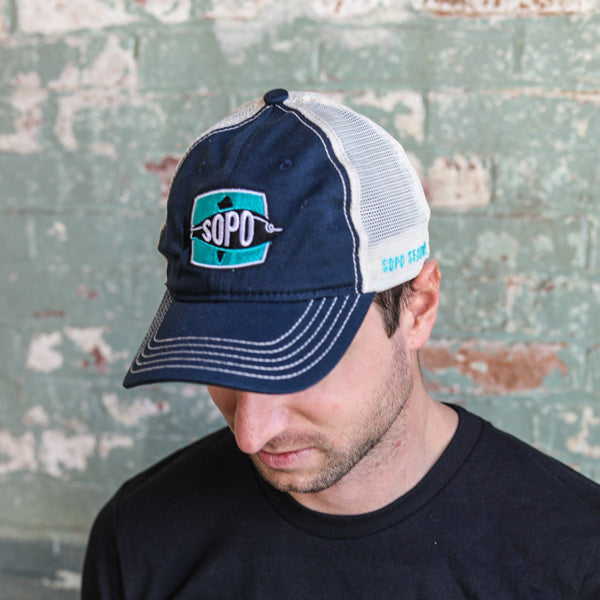 SoPo Seafood Blue & White Trucker Hat
Select quantity below
$20.00
• Shipped directly from our Portland Maine Wharf location.
• Order online and get delivery to your front door.
• FREE overnight shipping options available!
• Gift Messages can be written at checkout and included with orders.
We are donating $1 of every hat sale to local food charity Full Plates Full Potential.
Your Trusted Source for Fresh Maine Seafood
We bring the coast of Maine to your kitchen! Our location on Portland Maine's working waterfront allows us to source the freshest, highest quality seafood Maine has to offer.

We are the trusted choice of home delivery shoppers across the USA who seek premium quality, fresh-caught Gulf of Maine seafood.
Other Great Seafood Options
Maine Lobster Meat
2 lb bag
View Product
Fresh Maine Haddock Fillet
Sold by the lb
View Product
Jumbo Sea Scallops
1 lb bag
View Product
Hackleback Caviar
View Product
Alaskan Salmon Roe
View Product
Osetra Caviar
View Product