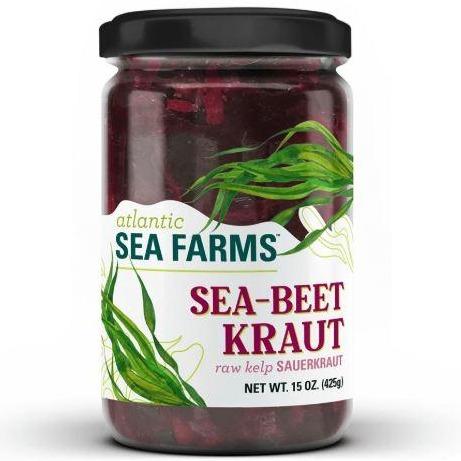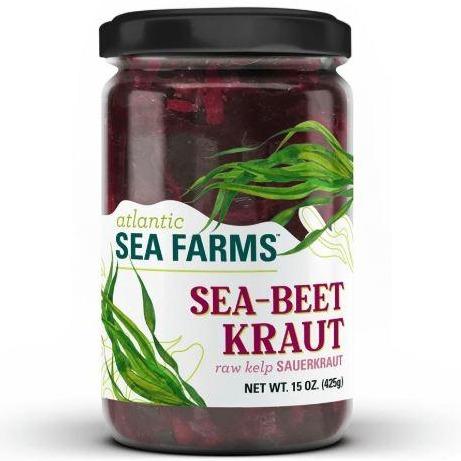 Sea-Beet Kraut (Fresh Maine Kelp) SOLD OUT
Select quantity below
$9.95
• Shipped directly from our Portland Maine Wharf location.
• Order online and get delivery to your front door.
• FREE overnight shipping options available!
• Gift Messages can be written at checkout and included with orders.
By combining the umami flavors of our superfood seaweed with earthy, sweet ginger and beets, our kraut is a completely unique, delicious, and heartily satisfying addition to sandwiches, eggs, and harvest bowls. It tastes as good as that beautiful color looks.  
Holiday Season 2021 - Ordering Guide
We are currently taking orders for the Holiday Season! 🎁☃️🌟
Considering sending a loved one some delicious fresh Maine Seafood this year? --- You can place your order online now. Custom future shipping dates and gift card messages can be selected at checkout. (Ordering a month or two in advance is possible and recommended)
Please note: We pack and prepare all orders the day of shipping to ensure quality and freshness.
With all of the anticipated supply chain and shipping issues this year, we recommend getting your orders in with us as soon as possible. Getting your order in early will help us ensure we can reserve your seafood and shipping date.
Sea-Beet Kraut quick facts
- Processed in Maine

 

- Harvested by Maine fishermen
- Ingredients include: r

aw kelp, beets, carrots, ginger, scallions, salt, onion, beet juice, beet kvass (filtered water, beets, onion, cabbage, sea salt, rosemary)
- Haddock Reubens, hot dogs, bowls
Shipping & Handling
Your order will be packaged and shipped on the same day for overnight next day delivery. Place your order midnight the day before your order ships for next day delivery. We can ship for a Tuesday to Friday delivery date. 

Pre-order any time. 
SoPo Quality Guarantee
We stand by the quality and freshness of our product at SoPo Seafood. If you are not 
100% satisfied with your order
, please contact us immediately at (877) 282-7676 or email sales@soposeafood.com for a full refund/reship.
Your Trusted Source for Fresh Maine Seafood
We bring the coast of Maine to your kitchen! Our location on Portland Maine's working waterfront allows us to source the freshest, highest quality seafood Maine has to offer.

We are the trusted choice of home delivery shoppers across the USA who seek premium quality, fresh-caught Gulf of Maine seafood.
Other Great Seafood Options
Maine Lobster Meat
2 lb bag
View Product
Fresh Maine Haddock Fillet
Sold by the lb
View Product
Jumbo Sea Scallops
1 lb bag
View Product
Hackleback Caviar
View Product
Alaskan Salmon Roe
View Product
Osetra Caviar
View Product